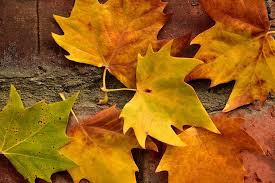 Leaves falling, cooler temperatures, cool crisp air, light jackets, and planning for the holidays all remind us that is Fall. Sometimes, in this busy season, we often forget about home maintenance and safety equipment, that needs inspection before winter.
The following is a partial checklist for your home for fall:
Have your furnace checked and lighted by a professional.
If you use propane for heating your home, make sure your propane tank is filled.
Walk around your home inspecting the roof, walls, and foundation. If you see a need for replacement or repairs, get the work completed before winter.
Fill all holes around the house. Place wire mesh in the weep holes in your brick. As the temperatures are cooler, the outdoor wildlife will try to enter your warm home.
Make sure that your driveway, steps, stairways, and railings are in good condition.
Turn off outdoor faucets. Wrap outdoor water pipes before winter and drain and store water hoses. Also, drain your irrigation system.
Add weatherstripping around windows and doors.
Check your smoke alarms. Install new batteries as needed.
Check the expiration date on your fire extinguisher. Replace, if needed.
Clean gutters and replace leaf guards as needed.
Clean clothes dryer vent from the dryer to the exhaust vent.
Schedule a chimney cleaning.
Check all outdoor electrical outlets for safe installation of holiday lights.